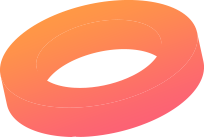 We are GSN Immigration' an OISC accredited Immigration Law Firm in London & Harrow. We provide UK Visa & Immigration Advice at OISC Level 3. Our OISC No is F201300803. Our Immigration Lawyers in London & Harrow specialise in Spouse Visa's, Appeals and Human Rights Applications.
We Gsn immigration had been looking for a long-term partner to help them with their search marketing efforts. Other companies they had worked with either weren't responsive or simply didn't get results. Contacting eSolution cloud was their first step toward achieving their long-term marketing goals.
Step 01
Gather all information
In order to increase the value of the improved and new content on We Gsn immigration website, we implemented a link-building strategy targeted at high-quality links from authoritative domains
Our link-building campaign not only generated several hundred backlinks; it increased We Gsn immigration overall domain authority significantly, a huge step forward for the site and the company
Step 02
Spending Too Much on PPC
We GSN immigration was spending a disproportionate percentage of their marketing budget on PPC and wanted to reduce their reliance on paid ads to generate leads. They contacted eSolution Cloud  to help them develop an effective SEO strategy that would generate inbound leads from local organic search traffic.
Step 03
Finally Get the Result
By partnering with eSolution Cloud, We Gsn immigration significantly boosted its visibility on Google and other search engines and saw real results, which you can see, from their investment.
Interested To Get Our Featured Service